Splash in news papers, advertisements, and wall posters showing new luxurious, spacious, and fabulous villas gets your attention towards them & then you decide you would like them to be a part of your life. Hence In order to get one for your own and at an affordable price, you would have to check the rates with the builder & decide if you could afford to pay for the Villa, provided, the bank approves the home loan. Now it's time to get the Villa in your hands & thus stop by the bank you choose and speak to them applying for a home loan. In the process of all the explanation, the bank's agent informs that there is a car loan that is present at this point & it will be difficult to get a complete loan for the Villa. However the agent would also suggest that a complete loan amount could be received provided a joint home loan has to be approved. In order to receive a joint home loan, the other person should also sign the agreement who could be you sister, father & mother.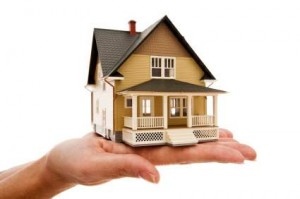 If you want you could wait for the car loan to finish and then apply for a home loan all at once. That is certainly not an option. Hence you decide the car loan will have to stay. So you apply for a joint-home loan through parents and siblings. You siblings can act as co-borrower. There are certain conditions that have to be fulfilled for applying for a home loan. All co-borrowers are always not property owners. Husbands & Wife's could be co-workers to claim the benefits of the income tax. All co-borrowers need not be property owners need not be co-borrowers. For a single home loan, two to six people could act as co-borrowers.

ADVANTAGES:
Very high capacity of borrowing: If all the EMI comes to 40-45 percent of the take-home salary, banking Industry does not lend amount. Eligibility criteria come down if there an EMI Paid for a Vehicle or Housing loan. If by any chance your family where your parents, children and spouse are not paying any EMI, when considered for a home loan, your total income is taken into consideration for the loan.

Example: If the home costs Rs 75 Lakhs & the repayment capacity is given only for 40 lakhs for which you are eligible, then for the remaining amount your spouse could be eligible for additional of 35 Lakhs provided if she is working and based on her income tax. If you plan to go for a higher value home, this kind of planning will be useful.
Receiving the tax benefits: Biggest advantage in a joint home loan is the benefits received from tax department. Under the Section of 80C of our countries Income Tax department Rs. 1 Lakh is allowed for rebate on the repayment of the principal amount and Rs. 1.5 Lakhs rebate under the Section 24 can be availed for a self occupied repayment of the housing property.
Say for One year, The Principal payment taken is Rs 2 Lakhs for a loan & Rs. 5 Lakhs on the interest payment. The maximum a single person can claim is Rs. 1 Lakh on the loan taken and Rs. 1. 5 Lakhs Under the section of 80C for the principal amount of Interest. And For a Joint Loan account, Husband can claim 1 lakh for principal & Wife can claim Rs. 1.5 Lakhs for the repayment of the Interest. It is a good amount of savings. Please be aware that both of them have do the repayment for the loan based on the proportion to the ratio of ownership
It also comes with disadvantages as there are always two sides for a coin: House rent benefits will be lost:
When a property is owned by you & you get to keep the deductions coming with them, Then you are not permitted to receive the benefits of HRA. The family living in the rented property can claim those benefits coming from the HRA. You are applicable to receive these benefits only if you are residing in the same city. However if you are residing at a different place due to employment, you are eligible to receive for both the benefits.
Later Stage Disputes: Due to certain reason, the fall out happens between co -owners, Loan repayment settlement is an issue. For personal reasons if the co- borrowers quit work, the other co-borrower should be in a position to handle the repayment.