Citibank has introduced rewards in a new referral programme, for Indian customers. Under this, a Citibank customer can receive cash rewards if he can convince friends, family members or associates to take a housing loan from Citibank.
The bank sent a mail to its customers stating that they can now share certain exclusive benefits with their close friends and family by introducing them to Citibank home loans. In addition, they will also be rewarded for this as a token of the bank's appreciation.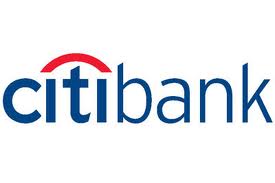 The foreign bank is rewarding customers with cash rewards that go up to Rs. 75,000, depending on the amount borrowed through the home loan.
This programme is part of Citibank's strategy to increase demand for its retail lending products in the country. At present, the bank offers loan against securities, housing loans, loan against fixed deposits, personal loans and credit cards to the retail customers in India.
The uncertainty of the present economic condition in the nation is increasing the popularity of secured retail loans among the banks. Many private banks have gone ahead and introduced various special schemes on housing loans in the past few months. ICICI Bank, which is the biggest private lender in India, has introduced a housing loan that offers cashback to the borrowers on each EMI for the entire duration of their loan. ICICI Bank is also offering the option of renewing fixed rate loans for 2, 3 or 5 years with no conversion costs, within 30 days after the initial fixed rate tenure is completed.
Axis Bank, a private lender in India, has a 26% share of retail loan portfolio presently. It aims to increase it to 30% by 2015. It has also offered a new special scheme for borrowers of home loans. The new home loan product introduced by the bank does not require the borrower to pay his or her last 12 EMIs if all previous payments have been made on time, regularly. This home loan product is called the "Happy Ending Home Loan". It is offered by the bank to all new home loan borrowers at the same rates as any regular floating rate loan for housing offered by Axis Bank.