The head of the Finance Ministry, Minister P Chidambaram who would be presenting his financial union budget plan for the year 2013- 2014 has some good news for Home Loan borrowers. There may be Tax Deduction limit imposed on the interest rate per annum from Rs. 1.5 Lakhs to Rs. 2.00 Lakhs.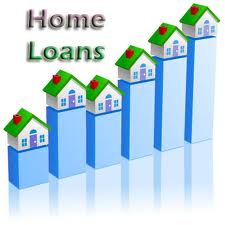 It has been frozen for 12 Years despite a steep rise in inflation and borrowing costs. In recent years there has been a steady increase in costs for land & building materials which are normally steel, concrete, cement.  It also shows a raising demand for urban housing, migrants also play a major role in raising mortgage backed homes.
Home Loans has steadily grown from Rs. 17 Lakhs to Rs 22 Lakhs from the past three years. This would increase the demand for housing and a multiplier effect on the economy through increase & expenditure in steel, Cement & Labor as quoted by homi Mistry, DELOITTE HASKINS & an auditing firm and consultation.
Reserve Bank of INDIA (RBI) last week said, 7.75 % would be given to the banks than 8%. Now you can get house, Auto & Corporate borrows at much more affordable price compared 9 Months ago.