LIC's, Housing Finance Limited (HFL), which is the registered as the third largest housing finance company in India, is predicting a perpetual rise in the home loans sales from the current 23% to 24%. This was put forth by the HFL's CEO and director. The revenue collection is believed to be settled between Rs 22,000 and Rs 24,000 crores, and there will be the net profit projected growth of over 20%. Even with the ongoing unstable economic conditions in the first half of the current fiscal year, HFL is quite adamant of escalated growth in the home loan market. It is projected that home loan market will like to show the growth of 17% to 20%.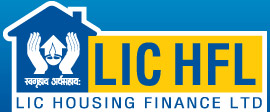 The housing finance company, where Life Insurance Corporation of India has the precise share of 40.31%  said that principal cause behind good performance in the home loan growth is attributed to lowering of the rates of interest and all the more stability in the property market. The HFL director vouched that due to curb on the home loan interest rate increments followed by sluggish growth in the property prices, a congenial atmosphere has been created. Setting aside Delhi and Mumbai property prices bizarre, the property prices across India are more or less stable.
Furthermore, there has been an increasing demand from tier II and tier III cities that has been an instrumental factor behind the low home loan interest rates. The current bifurcation of home loan pay out in major cities to smaller centres is put at 60:40. However, a year before, this ratio bifurcation was at 65:3. The tier II and tier III cities are showing investments from the big property developers who are involved in creating high quality homes and townships. The director of HFL also pointed that company has taken necessary measures to provide quick home loans to women. The company is already offering 25 basis point reductions to the women on home loan rates valued at 10%.