A home loan is important and indispensable when you want to build your house or buy one. The amount involved is substantial and aspirants have to choose the best lender to minimize the interest and other associated costs. People also want a lender who gives fast, quality services, is transparent and honest in dealings and is trusted. Public sector banks are fine but take their own time and have rigid norms. Banks in the private sector are more flexible and offer better services. HDFC is one such bank with a reputation for quality and prompt services.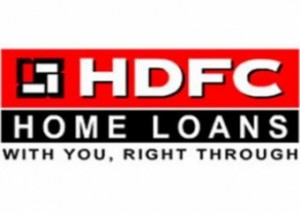 An applicant who approaches HDFC benefits from counseling and guidance. HDFC has experts who can give applicants the benefit of their knowledge and sometimes help in choosing the right property from the right builder. Even if applicants do not select a property at the time of application they can still apply for a loan and obtain sanction.
A concise summary of HDFC advantages:
Loan approval before selection of a property
Range of loans like home loan, home improvement, home extension, loan against property, short term bridging loan, home equity loans and others
Loan disbursal or repayment at any of the 322 HDFC offices anywhere in India
Professional handling, courteous services, expert staff
Online application and safe document storage
HDFC Home Loan
HDFC disburses 80% of the cost of the property considering repayment capabilities for a term of 20 years with a ceiling on age. Aspirants can apply individually or in joint names where co-applicants need not be joint owners as well.
Variable Interest Rate
Applicants opting for adjustable rate should know that the loans are linked to the retail prime lending rate (RPLR), revised every three months from the date of disbursal. Despite change in interest rate, EMI remains fixed, principal amount adjusted, resulting in extension of term or its reduction. For loans up to Rs. 30 lakhs the variable rate of interest is 10.25% to 10.75 percent with the RPLR at 6.25 to 5.75%. For amounts over Rs. 30 lakhs the rate is 10.50% to 11.50% and the corresponding RPLR is between 6 to 5%.
Fixed Interest Rate
The TruFixed Home Loan plan is for a period of 3 to 10 years, giving applicants the choice of Fixed Interest Rate Period. After this period is over the loan converts to a variable rate method. Applicants can repay loans within this period or take a long term loan, part of it covered by fixed interest and the rest by variable rate subject to HDFC RPLR. Rate of interest for loans up to Rs. 10 lakhs is 10.75 and for loans between Rs. 10 lakhs and Rs. 75 lakhs it is 11% while loans exceeding Rs. 75 lakhs are subject to 11.25% fixed rate of interest.
In both cases self employed and salaried applicants are eligible, according to norms. The loan is available towards purchase of houses, freehold property, First Power of Attorney in DDA flats allotted before 1992 and for properties in cooperative housing societies.
HDFC charges 0.5% of the loan amount plus taxes towards fees. It does not charge for income-tax certificates, accelerated repayment option or replacement of cheques. There are other charges related to cheque dishonour, late payment additional interest at 18%, conversion fees, insurance charges at actual and prepayment charges specific to the type of loan availed.
Aspirants can approach any of the HDFC offices. HDFC has flexible timings so you can drop by while going back from work. Next, the applicants need to fill in an application form and submit it along with supporting documents like photograph, identity and residence proof, educational qualifications certificate, proof of business, business profile (self employed), IT returns for three years, 3 years' profit & loss and balance sheet, bank statements for six months and a cheque towards processing fees. HDFC considers the applicant's age, income, income stability, number of dependants, income of spouse, assets, liabilities and history of savings for eligibility.
Repayment Options
HDFC offers several repayment options. These are described below.
Flexible Loan Installment Plan: Targeted at parents and children where parents are nearing retirement and children have started working. On retirement, the installment amount reduces with a proportionate increase in tenure.
Step Up Repayment: Those on the start of a promising career can opt for this where the initial EMIs are smaller with an option to increase the amounts as they earn more in future.
Tranche based EMI: Applicants buying property under construction can avail a loan but need to pay interest on the amount of loan disbursed after appraisal of the construction stages, continuing this method till property is ready for occupation. Applicants pay interest only on the amounts disbursed on pro-rata basis with excess amount adjusted against principal.
Accelerated repayment: Applicants can start with a lower EMI with an option to increase the amount as they earn more resulting in faster repayment with reduced interest burden.
The property is kept under lien and HDFC retains possession of documents until full repayment.
Applicants should know in full the impacts of prepayment charges, the impacts of opting for floating rate and fixed rate and the relation to the RPLR, money market clauses and other fine print in the agreement. Though HDFC is transparent, applicants may feel aggrieved not through lack of availability of information but because they did not read in detail and understand the policies.
If a borrower wishes to buy a bigger property he can use his existing loan account and opt for a home conversion loan, transferring existing loan to the new property, subject to HDFC's eligibility norms.
In addition to home loans for new property, HDFC also offers loans against existing property to help you meet financial obligations, rural housing loans and housing loans to NRIs.
Regardless of the type of loan, HDFC assures excellence in services, promptness, professional, knowledgeable staff and an easy process with quickest processing.  Public sector banks take a long time and if you are in a hurry, HDFC is the bank to approach. Borrowers may pay marginally more towards service or processing charges but the services are worth it and an applicant will never regret his decision.